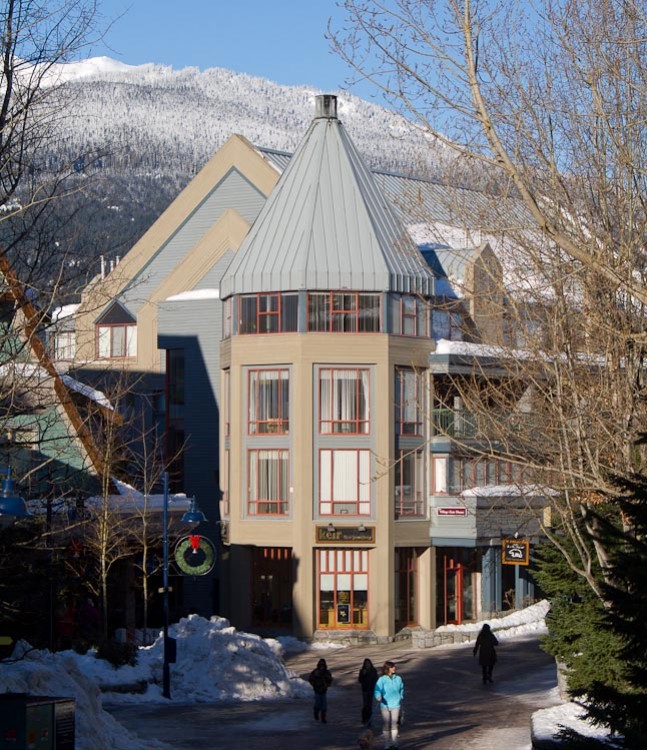 Whiski Jack at The Village Gate House Condo Vacation Rental for Kokanee Crankworx
The Village Gate House is conveniently located in the heart of Whistler Village, just steps from world-class restaurants, shops, nightlife and the legendary ski runs of Whistler Blackcomb. Put another way, the Village Gate House is heaven for anyone who loves skiing or boarding. Complimentary local, long distance and international telephone calls (to land lines only), and complimentary cable Internet connection are available in all units.
Minimum age of 21 for the person checking in and responsible for the condo.
The one bedroom loft/two bedroom condo provides lodging accommodations for 6 people, 2 bathrooms, full kitchen, 1 king bed, 1 queen bed or 2 twin beds, and a sofabed.
These dates coincide with the bulk of free ride mountain biking events of Kokanee Crankworx. Thousands of spectators attend every year to marvel at the strength and skill of the riders. During Whistler, BC's 10-day Kokanee Crankworx festival, the dirt-adorned put the revel in the free ride mountain biking revolution, bending physics and blowing minds with their tail-whipping back-flipping hard-charging ways. For the eighth year running, the venues of the Whistler Mountain Bike Park serve as modern day Colosseum, masterpieces of stunt and trail engineering, forum for the ultimate in gladiator contests and public spectacle. In less than a decade, Kokanee Crankworx has become the authoritative free ride festival, a supercharged magnet for the world's best riders, the definitive domestication of dirt in the service of epic endurance, supreme flow, monster air and gravity-fueled mountain biking. The best mountain bike athletes in the world know that when gravity beckons, you simply say, yes mistress. I'm coming. So make sure you do.
For more information, contact Mark at 520-761-1412 or [email protected]