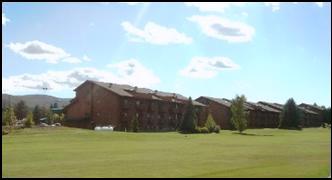 Stoneridge Resort Blanchard Coeur D'Alene Idaho Condo Vacation Rentals Offered
The studio accommodations measure 400 square feet, and are designed for occupancy of four with private occupancy of two (queen bed plus queen sofa bed). There is a full kitchen with all appliances, and a full bathroom (tub and shower).
All Stoneridge Resort Blanchard Coeur D'Alene Idaho condominiums were refurbished in 2006. The overall goal for this refurbishment was to give the guests more of a Northwest experience. Regional flora and fauna were used to highlight the area's natural elements to capture a unique, cozy design.
Availability Stoneridge Resort Blanchard Coeur D'Alene
Please click here to search for current availability at Stoneridge Resort. We offer any available studio week for $499 total price.
We have made renting a week fast, easy, and most importantly, safe! You won't be reading the numbers off your credit card to some stranger on the phone (who knows where those might end up?). Instead, your payment is handled discretely and securely by PayPal, which is an eBay company. If you are already a PayPal member, you are familiar with the benefits of using PayPal to buy on the Internet. If you don't have a PayPal account, that's alright, you don't need one! PayPal's secure system allows you to use any major credit card to make your payment. There is no cost to you for using PayPal, and by using a credit card, your purchase is protected and your peace of mind assured.
So, go ahead, search Stoneridge and resorts nationwide at The Vacationator, and get your week!
Stoneridge Resort Blanchard Coeur D'Alene Overview
Stoneridge Resort Blanchard Coeur D'Alene is located in beautiful Blanchard, which is 35 miles north of Coeur d'Alene and 40 miles south of Sandpoint, in North Idaho. Stoneridge Resort Blanchard Coeur D'Alene is a timeshare resort surrounded by StoneRidge Golf and Recreational Community.
Stoneridge Resort Blanchard Coeur D'Alene has a wonderful recreation facility and program, which has been rated in the top 10% by RCI.  The recreation center has an Olympic size indoor pool, indoor spa, steam room, men's and women's sauna, weight room, game room with a pool table and ping pong table, racquetball courts, full size gymnasium, arts and craft classes and a gift shop. On site outdoor recreation amenities are 3 newly resurfaced tennis courts, two of which are also marked for pickle ball; a park, which includes a children's playground; a picnic pavilion, a large chess set, a horseshoe pit and the Panhandle Loop Mini Golf Course.
Stoneridge Resort Blanchard Coeur D'Alene Unit Amenities
The condos are fully furnished. The following lists describe what is included.
Kitchen
Service for six including serving platters and bowls.
Silverware and steak knives.
Glassware, cups and serving utensils
Cooking utensils including measuring spoons and cups
Pots and pans, lasagna pan, casserole dish, mixing bowls, graters and other kitchen conveniences.
Small appliances such as a coffee maker, toaster, and microwaves
Miscellaneous items such as salt and pepper, hand dish soap, dishwashing soap for the dishwasher, and paper towels.
Bathroom:
Towels, washcloths, and foam soap.
Living/Bedroom:
TV, DVD, bed linens and blankets.
Items available for checkout at the Reservations Desk:
Teapots, pots, pans, rolling pins, irons, blenders, blow dryers, curling irons, hand mixers, crock pot and hot air popcorn popper.
Area Activities
Summer recreational opportunities within the region include:
Golfing at one of the 20 golf courses within an hour's drive
Swimming, boating, water skiing, and fishing at one of the many lakes and rivers including Lake Pend Oreille, Priest Lake, Coeur d'Alene Lake, Spirit Lake, Twin Lakes, Hayden Lake, Priest River, Pend Oreille River, and Spokane River, all of which arelocated within an hour's drive of the resort.
Silverwood Theme Park, the Northwest's largest theme park within a half hour's drive of the resort
Contact Information
If you have any questions or need any help regarding anything on our website, please do not hesitate to contact us. Our email address is [email protected], and our telephone number is (520) 761-1412.