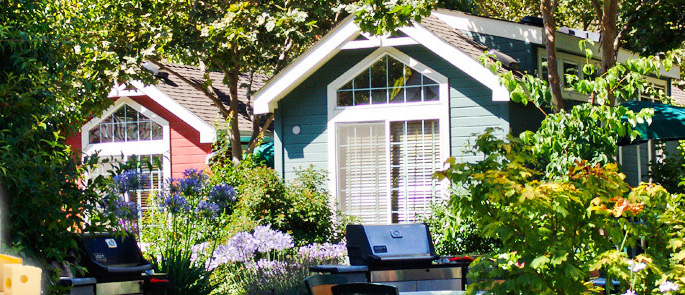 Riverpointe Resort Napa California Condo Vacation Rentals Offered
RiverPointe Resort Napa Valley provides luxury 5 star lodging in the heart of California's wine region.  The charming modular cottages of RiverPointe Napa Valley's timeshare rentals are sure to give you the vacation that you've always wanted. These delightful cottages suit any type of vacation. With nearby attractions including over 300 wineries, a retreat at RiverPointe Napa Valley is a vacation well worth the stay.
RiverPointe Resort offers studio, one and two bedroom condo vacation rentals.  Each cottage is fully-furnished, with an array of floor plans. Guests can enjoy room amenities such as 19″ TV, full kitchen, king/queen sized bed, sofa sleeper, and deluxe bathrooms.
Please click here to see current availability, prices, payment options, photos and other information regarding Riverpointe Resort Napa condo vacation rentals.
Contact Information

If you have any questions or need any help regarding anything on our website, please do not hesitate to contact us. Our email address is [email protected], and our telephone number is (520) 761-1412.