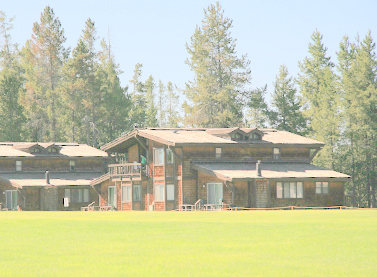 Island Park Village Resort Yellowstone National Park Condo Vacation Rentals Offered
We can get any summer week at Island Park Village Resort Yellowstone.  Unless you have a special request, we usually book, and then offer, July and early August condo vacation rentals.
The one bedroom lodging accommodations measure 800 square feet, and are ample for 4 people (queen bed in the bedroom plus a queen sofa bed in the living room). There is a full kitchen with all appliances and one bathroom (tub and shower). Many holiday rentals have meadow and mountains views from the deck or patio.
Each unit is a comfortable place to relax and unwind. Feel at home in your cozy one bedroom unit…the perfect place to settle down with a good book by the fire, watch a movie on television or prepare for the next day's adventures.
Please click here to see current availability, prices, payment options, photos and other information regarding Island Park Village Resort Yellowstone condo vacation rentals.
Contact Information
If you have any questions or need any help regarding anything on our website, please do not hesitate to contact us. Our email address is [email protected], and our telephone number is (520) 761-1412.